Makers Church is a diverse community of Jesus followers dedicated to living out the great commandment and the great commission in the city of San Diego and beyond. We seek to be a collective voice of hope, expression of love and an agent of reconciliation with great faith that through the power of the Holy Spirit we can MAKE on earth as it is in heaven.
Our expression of community has grown over the years as we continue to discover the unique calling God has given us as a church. Never one to shy away from change, Makers aims to respond to the movement of God in our individual and collective lives, going where he calls us to go, doing what he has gifted us to do, and becoming who the Creator has designed us to be.
Under the faithful leadership of lead pastors Derrick and Laurel Miller, our church was founded in 2010 as MOSAIC San Diego. In 2017 we became Makers Church. Two years later, in another act of faith, Makers Church and North Park Baptist, a dynamic community with almost 100 years of legacy and ministry, chose to merge into something beautiful and new.
Through this joining in ministry, Makers honors the traditions of those who have helped shape us as we continue to follow the Spirit boldly into the future. We seek to build a unique expression of church in the heart of North Park – one that reflects the neighborhood in which we live and the people whom we serve, and hungers to see lives transformed and hearts turned to Jesus.
Our desire is to MAKE on earth as it is in heaven – and we believe this begins with a work of God within us, flowing out into the work we do, the families we raise, the relationships we cultivate and the lives we lead. We hope you will join us!
How We Became Makers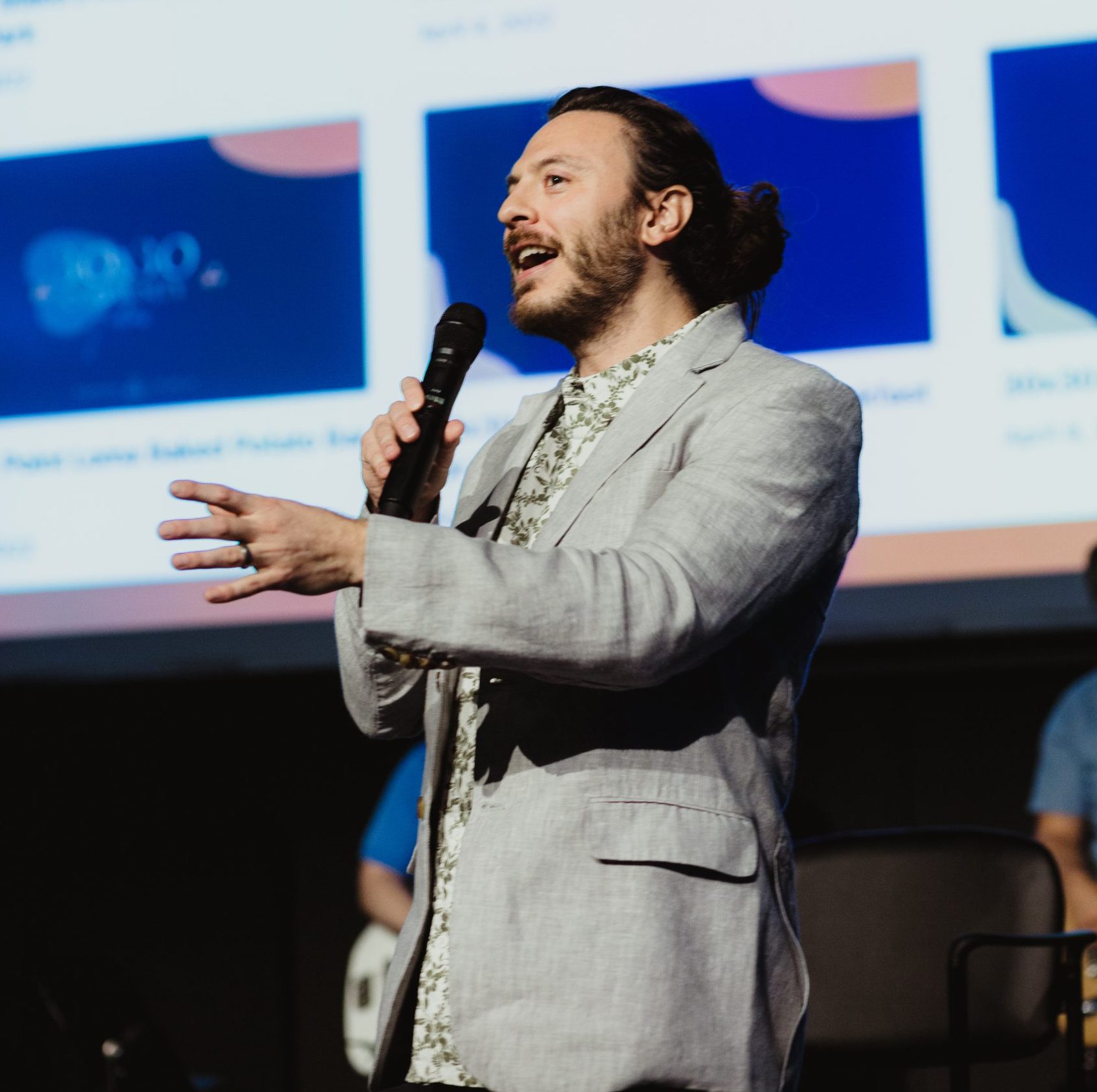 Our Mission
To MAKE on Earth as it is in heaven by developing and commissioning followers of Jesus Christ to love God and love others.
Click the button below to read our full manifesto.
Our Manifesto
Better
Together
Through the merge of these two churches, 2 specific prayers were answered. Makers prayed to be connected to a history. North Park Baptist prayed to have a future. We truly believe our coming together is a gift from God. Makers is entrusted with carrying the 100 year history of the NPBC into the future and making an impact for the next 100 years.